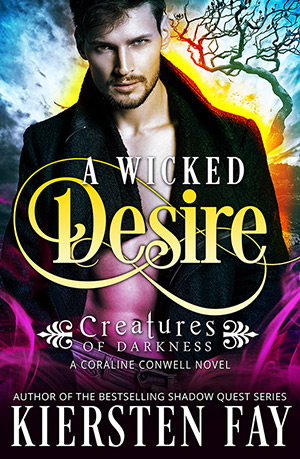 AMAZON • APPLE BOOKS • BN • GOOGLE PLAY • KOBO
Is there such a thing as safe? Not in Coraline's world.
Having returned to the enchanted cottage, Coraline is ready to move on from her terrible captivity by a sadistic doctor deep within an ancient mine, but with her constant nightmares, the dangerous wraith still haunting her residence, and Bray's absence as he seeks to find and punish those who hurt her, she is finding it difficult. Her only focus now is saving Mason.
A terrible curse
As the debilitating curse hacks away at Mason's life, Knox seems determined to make her miserable. She must learn to manage his brutish demands while hiding the fact that she has enlisted Saraphine's help in mastering her magic—the one thing he fears most. If Knox cannot control her, he might prefer her dead.
A fateful quest
When Mason's condition quickly deteriorates, Cora must embark on a quest for the one thing that could save his life. But when she discovers Knox will accompany her, she fears she will not return alive. Trusting him is a gamble she may never win…unless she can find other ways to tame the wild vampire.