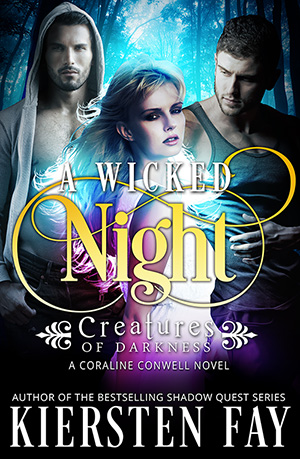 AMAZON • APPLE BOOKS • BN • GOOGLE PLAY • KOBO
In the wake of her husband's brutal murder and discovering her witchy heritage Coraline has been struggling to balance the two new men in her life: Mason, her vampire lover, and Knox, a dangerous vampire that accuses her of playing them both. She had been relieved after Mace secured Knox in a cell to keep her safe, but when a shadowy spirit possesses her body and drags her down to set him free, she is taken hostage.
Now she must bargain for her life, and save Mace in the process, while those who hunt her are closer than she realizes. At the worst possible moment, the mystical cottage she views as her safe haven fails her, and as her world erupts in chaos, a mysterious man is forced into her life, and she finds her heart torn between two powerful and deadly men.