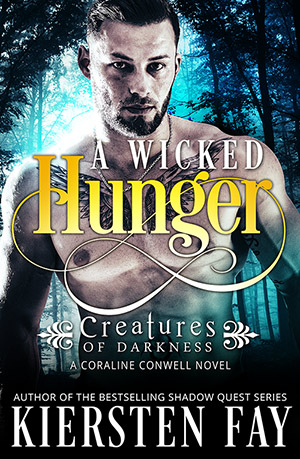 AMAZON • APPLE BOOKS • BN • GOOGLE PLAY • KOBO
Her mysterious past could mean his doom…or his salvation.
Vampires run this city. Hell, they practically run the world. Despite her blurry past, Coraline knows just how dangerous they can be. All her life, she has strived to avoid them. But when her husband is murdered, and she finds herself targeted next, her survival suddenly depends on a devastatingly handsome vampire named Mason.
Assigned to investigate Coraline and her crooked husband, Mason has had to ignore his intense attraction to the little mortal female. When she bears witness to her husband's brutal murder, and is placed under his protection, it is more imperative than ever to keep his distance, especially when he discovers she is more than just human.
Get Your Copy: AMAZON • APPLE BOOKS • BN • GOOGLE PLAY • KOBO