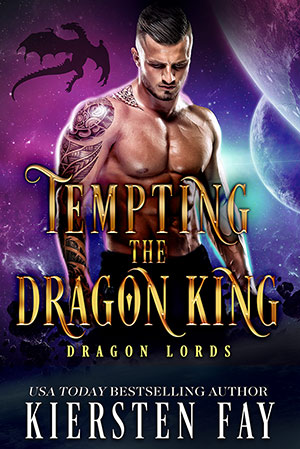 Get your copy today! Amazon | Apple Books | Play | Kobo | BN
On his way to reestablish an old alliance, Tristan Okora, king of the dragon shifters, discovers a beautiful human female aboard an enemy vessel. He offers his protection until she can be safely returned to Earth. But the more time he spends with Juniper Jacobs, the faster he falls for the little mortal.
Meanwhile, amidst the trouble brewing in his kingdom—a terrible rumor that threatens his crown—Tristan must make a difficult decision; accept an arranged marriage with a neighboring princess, or risk everything for the beguiling human.
TEMPTING THE DRAGON KING is the first book in this Shadow Quest spin-off series, focusing on dragon shifters and witches, but there are plenty of cameos from the original series.